headlines:
Pet Shop Boys first issue of Annually, including the CD of "Undertow" was distributed on 1st April.
---
Pet Shop Boys played a special one off London show in support of Teenage Cancer Trust, taking place at the Royal Albert Hall on April 2nd 2017.
---
Pet Shop Boys were presented with the award for "Godlike Genius" at the culmination of the NME Awards in Brixton, London, 15th February.
---
The Pretenders released a new single, "Let's Get Lost", featuring Chrissie Hynde and Neil Tennant duetting on one of the songs from The Pretenders latest album, "Alone".
---
'Say It To Me' is the third single from the Top 3 'Super' album.
---
Neil and Chris have collaborated with electronic music legend Jean-Michel Jarre on a new song "Brick England".
recent releases:
March 18th, 2016
The Pop Kids
CD, 12'',DL single

---
April 1st, 2016
SUPER
album

---
June 24th, 2016
Twenty-something
CD, DL single

---
July 22th, 2016
Inner Sanctum
12'' release

---
August 16th, 2016
Say It To Me
CD, 12'', DL single

---
April 1st, 2017
Undertow
CD single

---
2017
all albums
CD, 12'' reissues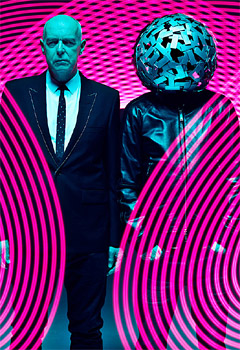 latest updated sections:
appearances» all appearances
appearances» recent tour
news section
recent performances:
2016-2017
The Super tour

social: